Professor of Biotechnology & Genetic Engineering

Khulna University, Bangladesh
Visiting Researcher

Department of Plant and Microbial Biology, UC Berkeley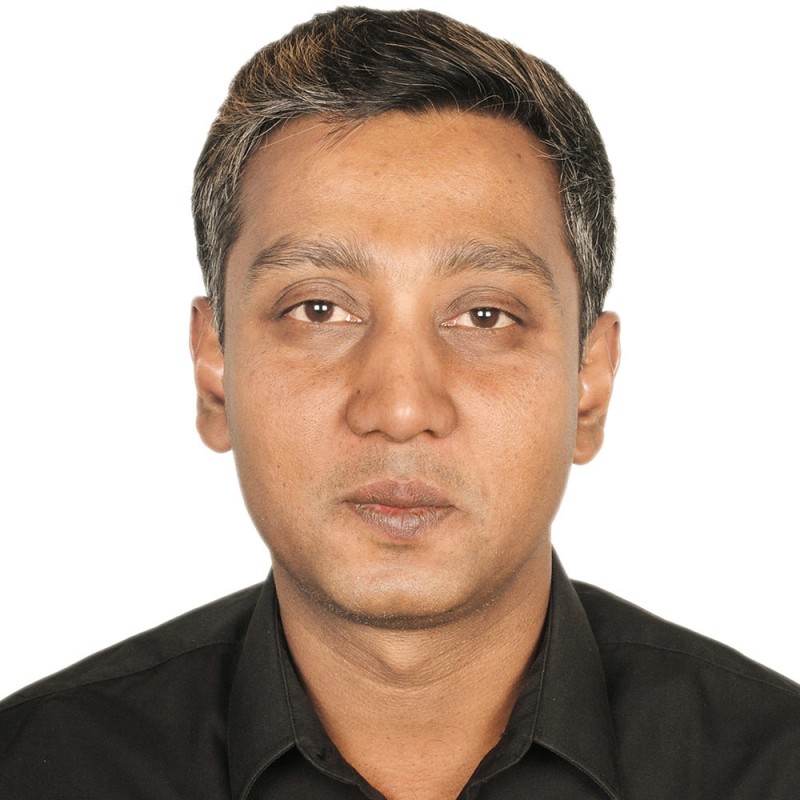 "I feel proud to be an alumnus of the Beahrs ELP."
Dr. S M Abdul-Awal earned his Ph.D. in plant sciences from the University of Cambridge, and is a professor of biotechnology and genetic engineering at Khulna University, Bangladesh. His work deals with poverty, food security, environmental sustainability, and climate resilient development. Projects of his have included providing safe drinking water to the rural people in the salinity-prone southwest coastal region of Bangladesh and increasing plasticity of agronomically important crops in this area by applying biotechnological principles and tools. Both projects work to reduce the poverty levels and disease conditions and to ensure food security in the area.
Dr. Abdul-Awal's long-term goal has been to create and maintain innovative works in the plant sciences, in order to form individual research groups in Bangladesh and to establish collaborations with renowned research organizations in the global scientific community. The Beahrs ELP was a great opportunity for him to work with environmental professionals from around the world, and establish lasting connections with them. He attended the program in 2017, and was able to return to UC Berkeley as a postdoctoral researcher (Fulbright Fellow) at the Plant Gene Expression Center in the Department of Plant and Microbial Biology.
In his role as visiting scholar, as well as Beahrs ELP alumnus, Dr. Abdul-Awal was invited to Munich, Germany to speak at the Global Food Summit. There, he was able to make the most of the speaking opportunity and accomplish his goal of creating an agribusiness grant in his own home country. He established the Global Food Summit Idea and Research Competition-2020, a business incubator that encourages research and innovation while offering the chance to attend and present at the Global Food Summit. Through this competition, Dr. Abdul-Awal has been able to encourage Bangladeshi students to help achieve Sustainable Development Goal-2030, as well as foster entrepreneurship and presentation skills among students, researchers, and academics. The experience, education, and connections he gained from the Beahrs ELP have allowed him to not only further his own goals, but continue to make lasting impact on the young entrepreneurs of Bangladesh.