California Sea Grant Extension Specialist

University of California, San Diego, Scripps Institution of Oceanography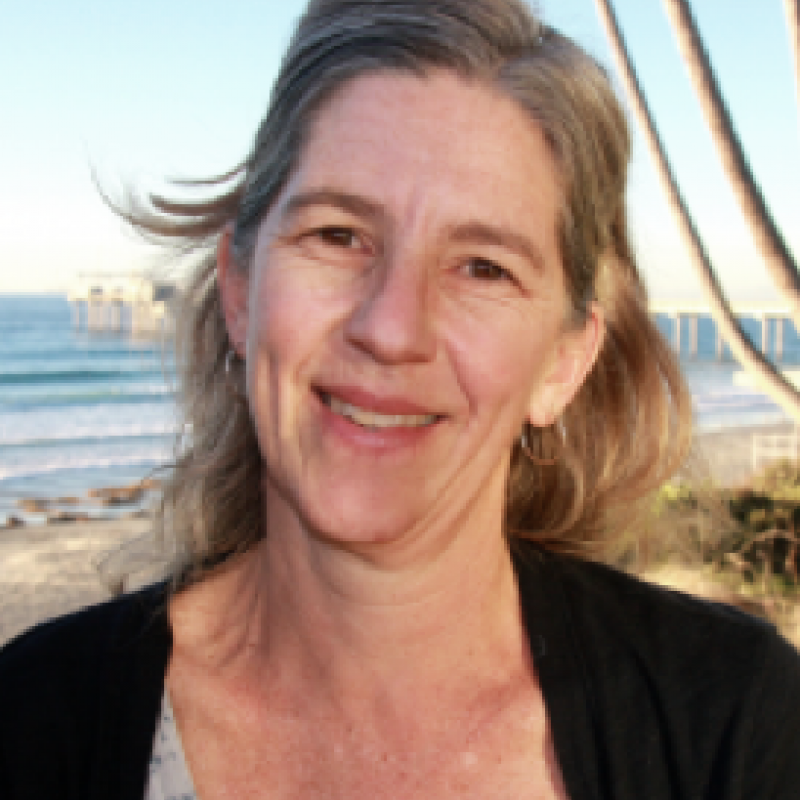 Dr. Carrie Pomeroy is based in the Monterey Bay region of Central California and works statewide. Stewardship, long-term social and economic well-being, and responsible use of California's coastal and marine resources are at the heart of California Sea Grant's mission. Pomeroy supports this mission by conducting research and outreach programs that focus on the social, cultural and economic ("human dimensions") aspects of fisheries and coastal communities, and finding research-based solutions to opportunities and challenges facing fisheries and fishing communities.
Pomeroy is a social scientist interested in the human dimensions of fisheries and fishing communities, and how environmental, regulatory, social and economic factors affect their function and well-being. She is conducting several research projects that engage California's fishing communities to better understand trends in fisheries and coastal communities, identify sources of resilience and vulnerability, and help evaluate and inform management. She also is studying the human dimensions of seafood production and consumption in the context of local marketing and public health protection. She uses a variety of qualitative and quantitative social science research approaches, including ethnographic, survey and archival research, and integrating diverse types and sources of data to afford contextualized results.
In addition to conducting research, Pomeroy helps organizations conduct workshops to evaluate and disseminate information useful for the development of marine policy. Pomeroy provides technical advice to governmental agencies, resource users and communities, and environmental organizations on resource management, working waterfronts and related topics. She has assisted with the development of the Monterey Bay area Voices of the Bay Fisheries Education Project, providing social science information, and serving on its advisory board since its inception in 2005. She also is working on the development of informational materials that educate communities about local fisheries and fishing communities, including development of the Discover California Commercial Fisheries and Market Your Catch websites.
Pomeroy earned her bachelor's degree from Yale University, master's in Marine Policy from the University of Miami Rosenstiel School of Marine and Atmospheric Sciences, and doctorate in the Human Dimensions of Fisheries from Texas A&M University. Her dissertation research examined social factors associated with cooperation in the commons in the context of a Mexican fishery. Prior to becoming a California Sea Grant extension specialist, she was a research scientist and lecturer at UC Santa Cruz, where she conducted applied research on the human dimensions of California fisheries, and developed and taught a marine policy course for undergraduate and graduate students.